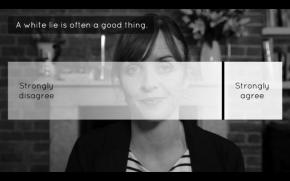 Algorithmic Rubbish: Daring to Defy Misfortune

smba-newsletter-142.pdf (588 Kb)

4 July - 23 August 2015

Opening: Saturday, July 4th at 5 p.m.

Margriet Schavemaker (Head Collections and Reasearch Stedelijk Museum Amsterdam) will deliver the opening speech.
Guest curator: Annet Dekker
With: Blast Theory, James Bridle, Constant Dullaart, Femke Herregraven, Jennifer Lyn Morone, Matthew Plummer-Fernandez, Template, Suzanne Treister
The shocking revelations brought to light by Edward Snowden, along with countless other privacy issues on the internet, make clear that secure use of the internet and digital media is not an equal opportunity affair. The exhibition Algorithmic Rubbish: Daring to Defy Misfortune – an automatically generated title – demonstrates how artists use and abuse, with great precision and humor, the mechanisms and strategies applied by large companies and governments. They provide a positive and opportunistic response to the often invisible, yet far-reaching interventions in our lives by taking matters into their own hands. The artists reap the benefits of the existing infrastructures, the illogical behavior of algorithms, and the available data, while also circumventing or exceeding poorly defined or functioning legislation.
read more..

Kamarado
12 September - 9 November 2015

Opening: Saturday, September 12th at 5 p.m.
Sharelly Emanuelson, Sosa Joseph, Adrian Melis, Amol Patil, Jeronimo Voss, Sawangwongse Yawnghwe, a.o.
i.c.w. Clark House Initiative