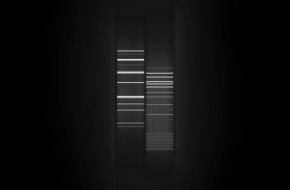 Performance Allard van Hoorn - 031 Urban Songline | Latitude: 52.372676° N - 52.372758° N / Longitude: 4.881090° E - 4.881379° E
Date: Wednesday 29 June, 7.30 p.m. - 8.30 p.m.
Marking the closure of SMBA at the Rozenstraat, Allard van Hoorn presents a performance and two-day exhibition '031 Urban Songline', as part of his long-term research project 'Urban Songlines'. Drawing upon the tradition of the Songlines, a system used for navigation and care-taking amongst Aboriginals, van Hoorn maps out urban spaces by translating their topology into music.
read more..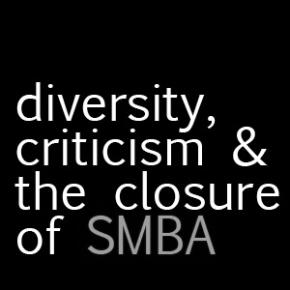 Public Debate: Diversity, criticism, and the closure of SMBA
Organized by Herbert Ploegman & Kunstlicht: Journal for Visual Art, Visual Culture, and Architecture
Date: June 14, 7.30 p.m.
Location: SMBA
Language: English
Entrance: admission is free, but registration is required. Register via info@tijdschriftkunstlicht.nl, subject: SMBA.
read more..


Parasite Lottery
A Collective Experiment Proposed By Wok The Rock And Casco
Date: 14 June, 7.00 p.m.
Language: English
RSVP: mail@smba.nl
More info: www.parasitelottery.com
Participating institutions: Casco, Das Spectrum, Platform BK and SMBA.
Music in collaboration with Frau (Leilani Hermiasih)
Parasite Lottery, initiated by Yogyakarta-based artist and cultural activist Wok The Rock and developed together with the Casco team, is a pilot collective lottery system for art organizations in the Netherlands and their communities.
read more..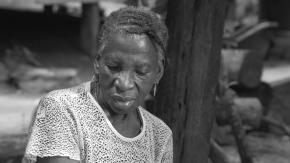 Play SMBA 5: Cracking the Frame Presents
Film & Talk: Artist presentations and talks with Lonnie van Brummelen & Siebren de Haan, in conversation with Helen Westerik as part of Cracking the Frame Presents
Date: Friday, 6 May, 4:00 - 6:00 p.m.
Language: English
Entrance: Free
"Yu fufuu mi koni tyai gwe" (you come to steal my knowledge) is a Surinamese saying referring to knowledge transfer. In company of other CTFP guests, artists Lonnie van Brummelen and Siebren de Haan will speak about this as part of their current research in the tropical forest in Eastern Surinam, screening Maripa Fatu - a study in preparation of their next feature film.
read more..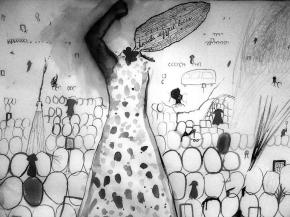 Play SMBA 3 - Debates on Division: When the Private Becomes Public
Interactive performance and a public procession by Gluklya (Natalia Pershina-Yakimanskaya), curated by Anna Bitkina
Tuesday, April 26, 7.00 p.m. - 9.00 p.m.
Please RSVP before April 25 via e-mail: mail@smba.nl
On April 26, a new version of 'Debates on Division' will be presented at SMBA as part of the Play SMBA program. Adapted to the local context of Amsterdam, the performance takes the current refugee crisis as its point of departure. The project 'Debates on Division', first presented at the New Stage of the Alexandrinsky Theater in 2014 in St. Petersburg as part of Manifesta 10's public program, was developed as a collaboration between curator Anna Bitkina and artist Gluklya (Natalia Pershina-Yakimanskaya). The idea was to provide a nomadic and discursive platform for the voices of those who have become victimized by "the system", collectively reflecting upon and analyzing current local socio-political conflicts and their global implications.
read more..