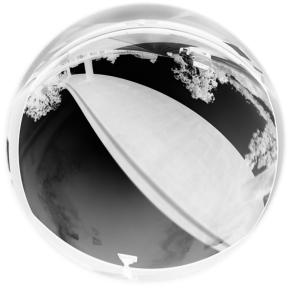 Jeronimo Voss - Inverted Night Sky

smba-newsletter-146.pdf (483 Kb)

15 May – 26 June 2016

Opening: Saturday, May 14 at 5pm - 8pm
Conference 'Ways of Viewing Science and Society' (at KNAW): 9 & 10 June. Booking is required, reserve a space at iop.uva.nl/pannekoek2016.
Jeronimo Voss' exhibition Inverted Night Sky is inspired by charcoal drawings of the Milky Way found in the Anton Pannekoek Institute for Astronomy in Amsterdam. From 1927 onwards, these images were transferred into all Zeiss Planetarium projection systems around the world in order to simulate the Milky Way as it is visible in the night sky. Beyond their function within the domain of Astronomy, the drawings also relate to a parallel debate on "Scientific Socialism", its critique on class relations and respective economies of time. Initiated and finalized by astronomer and socialist thinker Anton Pannekoek (1873-1960) the drawings were based on naked eye observations of the night sky. Pannekoek's visual construction of the Milky Way adopts a "bottom-up" approach, paralleling his view that society ought to be structured by self-organized workers' councils, instead of being governed by state bureaucracy. Transcending the political particularities of Pannekoek's time, in Voss' installation, the inverted appearance of the night sky drawings further translates as an inversion of seemingly unchangeable, absolute natural laws – stating "true wealth is silence of time". The exhibition comprises three newly created bodies of work, Inverted Night Sky, Aspects of the Milky Way and Relativistic Working Time, each of which open up connections between astronomical presence and its historical and social reality.
Jeronimo Voss – Inverted Night Sky points to the transience of sensorial perceptions, working conditions, and social relations that may appear natural to us today. The exhibition is the result of conversations with astronomers, historians, students, and friends about the image of the Milky Way. Over the past three years, Voss has collected visual and sonic materials such as photographs, sound files, and text fragments, which he then edited by means of digital and analogue techniques into the three interrelated works in the exhibition. Each piece is testament to the artist's fascination in techniques that immerse the beholder. Inverted Night Sky is a full dome video projection in which the artist blends the view of the stars with a reflection on the historical and economic realities of time - more precisely, Newtonian absolute time - which still dictates the routine structure of the "working day". Aspects of the Milky Way is a three-dimensional slide show, consisting of moveable frames that hold translucent images and fragments drawn from Voss' research. Relativistic Working Time is based on electromagnetic radiation emitted by pulsating neutron stars – "pulsars" – from different regions of the Milky Way, translated into audible beats, made in collaboration with artists Jessica Sehrt and Martin Stiehl. The piece stands as an abstraction of the current gravitational wave research at the Anton Pannekoek Institute for Astronomy.
In conjunction with the exhibition at SMBA, a two-day conference 'Ways of Viewing Science and Society' takes place at the Royal Netherlands Academy of Science and Arts (KNAW), organized in collaboration with the Anton Pannekoek Institute for Astronomy of the University of Amsterdam (June 9 & 10). On the evening of June 9th, a public event featuring a conversation between Jeronimo Voss and Professor Johan Hartle, features as part of the program. Admission is free but registration is compulsory, register at iop.uva.nl/pannekoek2016.
Anton Pannekoek's drawings are currently on view at The Special Collections of the University of Amsterdam, in an exhibition titled Out of the box (March 17 – September 4).
Jeronimo Voss – Inverted Night Sky will mark the last exhibition in SMBA's 23 years of existence in its premises at the Rozenstraat.
Image: Jeronimo Voss, Inverted Night Sky, 2016. Single channel full-dome projection, video installation.
---------------------------------------------
Jeronimo Voss (b. 1981, DE) lives and works in Frankfurt am Main, where he studied Fine Arts at the HfbK Städelschule and the Free Class. His installations have been shown at various international institutions, including Clarkhouse Initiative, Bombay (2016); Der Tank, Basel (2015); Max-Pechstein-Museum, Zwickau (2015); SMBA (2015, 2011); Bielefelder Kunstverein (2014/15); Werkbund Forum, Frankfurt/Main (2014); MMK Zollamt, Frankfurt/Main (2013/14, 2009); Irish Museum of Modern Art, Dublin (2013); Secession, Vienna (2013); Württembergischer Kunstverein Stuttgart (2013); Westfälischer Kunstverein Münster (2013); Basso Berlin (2011); Kunsthaus Bregenz (2011); Frankfurter Kunstverein (2010); MOCA, Belgrade (2009); Kölnischer Kunstverein (2009), and Künstlerhaus Stuttgart (2009). His installation Eternity through the Stars (2012) was shown in the Planetarium of the Orangery in Kassel as part of dOCUMENTA (13). He is part of the Realism Working Group, that in 2015, together with Brussels-based architecture office Dogma, presented a communal housing model for artists at the Haus der Kulturen der Welt (HKW) in Berlin.
---------------------------------------------
Jeronimo Voss – Inverted Night Sky is generously supported by the Anton Pannekoek Institute for Astronomy of the University of Amsterdam; the Gesellschaft zur Förderung der Westfälischen Kulturarbeit (GWK); the Institut für Auslandsbeziehungen (ifa); and Stichting Amsterdams Fonds voor de Kunst (AFK); Dongemond College in Raamsdonksveer.