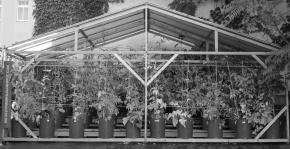 Uli Westphal - Transplantation

poster-uli-westphal-transplantation-web.pdf (2.7 Mb)

12 July - 31 August 2014
Opening: Saturday 12 July, 5-7 p.m. with tomato soup by Kromkommer
This summer German artist Uli Westphal will transform Stedelijk Museum Bureau Amsterdam into a greenhouse, where over sixty remarkable tomato varieties will be cultivated. The extraordinary collection of tomato plants traces the evolution of the tomato from a wild plant into an industrial product. It includes ancient, pre-Columbian precursors of modern tomatoes, traditional cultivars from all parts of the world, as well as game-changing industrial varieties, such as the first variety that was bred solely to withstand handling by a mechanical harvesting machine. Once the tomatoes have ripened, visitors can sample their unique flavors and textures, learn how to extract and save their seeds, and adopt individual plants. The project fits perfectly in the space of SMBA, with its transparent roof that sometimes causes greenhouse temperatures during the summer.
read more..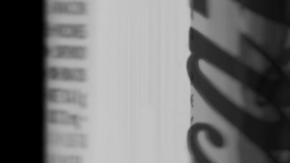 I Knew Such Lovely Pictures & The Cave of the Hermaphrodite
Matthew Shannon & Adam Ulbert
25 June – 29 June 2014

Opening: Wednesday 25 June, 6-9 p.m.
Stedelijk Museum Bureau Amsterdam welcomes Matthew Shannon and Adam Ulbert during A Festival of Choices, initiated by the Master of Fine Arts programme of the Sandberg Institute. As part of their graduation, Shannon and Ulbert will show their work for five days in the exhibition space of SMBA. The artists have delved into the virtues and characteristics that are frequently assumed to distinguish humans from objects, animals, and other entities. Both artists question these divisions between subject and object, and consider ways to reunite these oppositional categories by making use of film, sculpture, and a broad range of other items. Their works explore the borders of humanness and establish intimate relationships between humans and non-humans, for example by simply stressing the chemical elements of which both consist.
read more..