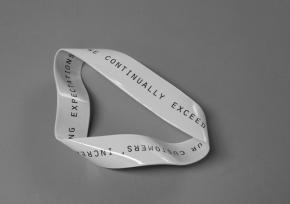 I would prefer not to

smba-nieuwsbrief-136.pdf (335 Kb)

18 April – 8 June 2014
Opening: Friday 18 April, 5 – 7 p.m.
With: Céline Berger, Etcetera…, Dora Garcia, Goldex Poldex, Jos de Gruyter and Harald Thys, Stefan Müller, Mladen Stilinovi?

Curators: Stefanie Humbert and Stephanie Noach
'I would prefer not to' is a group exhibition exploring the significance of idleness and labour for art. With the escalating fusion of life and work due to the omnipresence of social media, and the sheer impossibility of escaping the global network of capital production, the arts have to reconsider their position in relation to work. The exhibition proposes an intimate rejection of the state of permanent availability for, and indefinite willingness to work within our contemporary society – and shows that such a rejection might be fruitful as well. The artists involved pose alternative life strategies, such as the creation of crypto currencies to invest in cultural infrastructure, or the option of acceptance when artistic processes stagnate. Overall, the exhibition is a reflection on doing nothing as the source for creativity.

'I would prefer not to' is part of the 'followup' curatorial program by the studio and exhibition centre Schloss Ringenberg in Hamminkeln, Germany.
read more..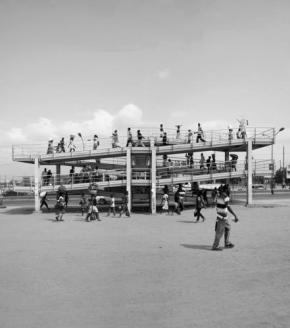 Lard Buurman - Africa Junctions
12 April - 3 May
12 April - 3 May 2014
Location: Looiersgracht 60, Amsterdam

Openinghours: Wednesday - Sunday 12 - 8 p.m.
Opening at Looiersgracht 60: Friday, 11 April 5-8 p.m.
Stedelijk Museum Bureau Amsterdam – in cooperation with the new project space for art, design and architecture at the Looiersgracht 60 – proudly presents Lard Buurman - Africa Junctions. The exhibition is the result of the photographic project on African cities that Lard Buurman (b. 1969, Netherlands) started in the spring of 2008. Now, six years later, this project has been completed and crowned with the publication Africa Junctions. Capturing the City, published by Hatje Cantz Verlag, including three essays by distinguished writers from Senegal, Nigeria and South-Africa, and an exhibition organized by Stedelijk Museum Bureau Amsterdam, in the premises of Looiersgracht 60, Amsterdam.
read more..