Antonis Pittas - hold on

smba-newsletter-144.pdf (286 Kb)

27 November 2015 - 10 January 2016
Opening: Friday 27 November, 5:00 p.m.
with an address by Katerina Gregos
(also opening of Amsterdam Art Weekend)
The solo exhibition Antonis Pittas – hold on plays on the various meanings of the phrase "hold on:" a request to wait a brief moment, words of encouragement for enduring a difficult situation, and the physical act of maintaining one's grip with both hands. Pittas's installation combines these meanings to create free associations between the situation in the exhibition space, various art historical sources, and imagery relating to the distress of contemporary European politics. In this way, Pittas provides a platform on which to reactivate all of these elements as parts of public memory in the making, in what could be called a performative installation.
Tamara Kuselman will present a performance that responds to Pittas's work on the last day of the exhibition.
read more..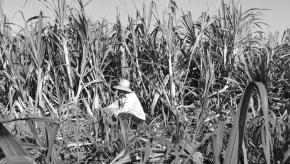 Kamarado

smba-143-newsletter.pdf (1003 Kb)

12 September - 8 November 2015
Saturday, September 12
Artist panel starting at 3:30 p.m.
Opening at 5:00 – 7:30 p.m.
Sunday, September 13
Public Program in Stedelijk Museum auditorium
With new commissions by Adrian Melis, Amol K Patil, Jeronimo Voss, Sharelly Emanuelson, Sawangwongse Yawnghwe, and Sosa Joseph, in addition to "cues" by Htein Lin, Judy Blum Reddy, Mieke Van de Voort, Paolo Chiasera, and Rupali Patil.
In collaboration with Clark House Initiative, Bombay
Kamarado, a curatorial collaboration between Amsterdam and Bombay, brings together a diverse group of artists from various regions of the world. The conceptual core around which all these individual voices and artistic practices revolve is the idea of the comrade, a term that originally meant "one who shares the same room." Within this framework, a surprising range of historical complexity arises, including some important, yet almost unknown, Dutch figures who made remarkable contributions to world history. The newly commissioned and existing works enter into conversation with each other, deciphering and bringing the ideas and reversals in Kamarado to the fore.
read more..