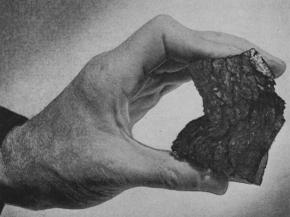 Alexandra Navratil - This Formless Thing

smba-newsletter-135.pdf (553 Kb)

8 February - 30 March 2014
Opening: Saturday 8 February, 5 - 7 p.m.
Stedelijk Museum Bureau Amsterdam presents 'This Formless Thing', a solo exhibition by Alexandra Navratil. The works in this exhibition consist of film and photography. For Navratil film is a reflection of the ongoing technological development from the late 19th century to the present, a product inextricably linked first to the plastics industry which developed simultaneously with it, and then to today's digitization. With fascinating visual material 'This Formless Thing' unfolds a story about both the history of the medium and the history that is recorded on it.
'Alexandra Navratil – This Formless Thing' arose from a collaboration with the Kunstmuseum Winterthur, where the exhibition was to be seen last autumn.
read more..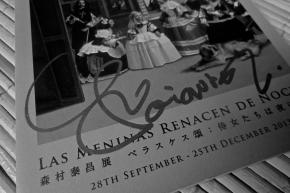 Made in Commons
Irwan Ahmett & Tita Salina, Maja Bekan, Zhana Ivanova, Jatiwangi Art Factory, Maryanto, Papermoon Puppet Theater, Read-in (Hyunju Chung, Annette Krauss, Serena Lee, Laura Pardo), Dusan Rodic, Vincent Vulsma, Wok the Rock
30 November 2013 - 26 January 2014
Opening: Friday, 29 November 5 - 8 p.m. On Saturday 30 November extended opening hours, from 11 a.m. - 8 p.m., because of Amsterdam Art Weekend
Made in Commons is a collaborative project of KUNCI Cultural Studies Center in Yogyakarta, Indonesia, and Stedelijk Museum Amsterdam. Ten artists and artist groups based in the Netherlands and Indonesia take part in this multimedia exhibition. Made in Commons is the first of four presentations at Stedelijk Museum Bureau Amsterdam (SMBA) in partnership with art institutions from non-Western countries. The series is part of the three-year Global Collaborations program of the Stedelijk Museum.
Made in Commons takes as its inspiration the notion of "commons" and its relation to contemporary art. In recent decades, contemporary art practice has reacted to the new wave of privatization and ownership. In response to economic decline, many of today's artists are motivated by the concept of commons to identify relevance for the arts beyond market value.
read more..

Scenographies

smba-newsletter-133-scenographies.pdf (405 Kb)


updated-events-programme-scenographies.pdf (222 Kb)

14 September - 16 November 2013
With: James Beckett, Francis Burger, High&Low Bureau, Informal Strategies, Cindy Moorman, Antonis Pittas, and more.
Curator: Clare Butcher
'Scenographies' is a dynamic exhibition programme based around the archive of SKOR | Foundation for Art and Public Domain. Over a period of eight weeks various artists and artists' collectives will approach the legacy of SKOR in a flexible exhibition setting designed by Antonis Pittas. The result will be a fragmented 'scenography' in SMBA – making apparent the complicated material and ideological context of this unique archive. In its own way each of the successive 'acts' of the exhibition and events programme will reflect parts of SKOR as an institution that realized more than a thousand projects in public space in the Netherlands over the past three decades.
read more..