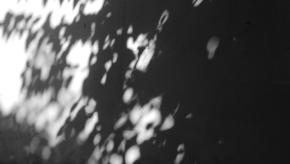 Play SMBA 4: Oblique Gardens
Artist presentations and talks on the Moroccan art scene with artists Randa Maroufi and Heidi Vogels, in conversation with theorist Alena Alexandrova.
Tuesday, May 3, 7:00 – 8:30 p.m.
RSVP via mail@smba.nl
This Tuesday, Play SMBA focuses on Morocco's relatively unknown art scene by means of artist presentations by Randa Maroufi, a Moroccan artist currently working in Amsterdam as BijlmAIR-resident and Heidi Vogels, a Dutch artist working on a long-term research project in Morocco. Both from a Western and a North-African perspective, Maroufi and Vogels will talk about their experiences working as artists in Morocco, and the implications this had on their work, presented through binaries such as public-private, present-past, inside-outside and virtual-real. After a series of short presentations, the artists will engage in conversation with Alena Alexandrova.
Randa Maroufi will give a short talk about her work and the new project she is developing as an artist-in-residence in BijlmAIR, the residency program of CBK Zuidoost (Centre for Visual Arts South East), Bradwolff Projects and SMBA Departing from three works she made in Morocco between the years 2013-2015 - Reconstitutions (2013), The Great Safae (2014) and The Park (2015) - Maroufi will discuss how questions of (re-)presentation, documentary and fiction, and private and public space inform both her previous work and the project she is currently working on in Amsterdam, which presents a group of refugees as actors and workers.
Heidi Vogels presents Gardens of Fez, an ongoing artistic research and film project about the gardens reminiscent in the medina of Fez in Morocco. The project, initiated in 2011, focuses mainly on stories outside the space of the garden, touching upon different issues of the cultural, historical and spiritual aspects of the city, which in turn reflect the enclosed garden as a spatial concept in terms of Foucault's heterotopia. During this evening, Vogels will focus on this narration of the project in Fez and the gardens as opening to other 'worlds' in the medina of Fez by addressing issues raised within the aforementioned binaries.
After a series of short presentations, the artists will share perspectives on their artistic works and practice in Morocco in conversation with theorist Alena Alexandrova, who will respond to the works of the artists departing from her own research and the book she is currently writing: Anarchic Infrastructures: Re-Casting the Archive, Displacing Chronologies. The conversation will reflect upon questions of space and (re-)presentation, history, and fragments of experience, which enable the emergence and continuous construction of micro-narratives, forming what we call "identity". The couples private-public, present-past, inside-outside, virtual-real, characteristic for Maroufi's and Vogels's artistic practice, will both serve as anchor points of the discussion and will be put under pressure.
------------
Randa Maroufi (1987, Casablanca) lives and works in Paris. As a Fine Arts graduate at Tetouan (Morocco), Angers (France) and Le Fresnoy (France), Maroufi belongs to a generation that grew up in an era dominated by images; she collects them with as much eagerness as suspicion, and ceaselessly questions their veracity. The field of her ambiguous fiction and experimentation encompasses the occupation of public space and gender issues in a continuous search to highlight its founding mechanisms. Maroufi's work has been presented at art events and film festivals such as the Marrakech Biennale, the Arab World Institute in Paris and the International Film Festival Rotterdam. Currently she is developing a new film project in Amsterdam Bijlmer as part of the artist-in-residence program of CBK Zuid Oost, Bradwolff Projects and SMBA. More info: http://www.randamaroufi.com/
Heidi Vogels (1978, Eindhoven) studied Fine Arts at the Gerrit Rietveld Academy in Amsterdam. In her work and projects she applies photography, film and other forms of research by seeking to redefine our outlook on our day-to-day reality and surroundings. By engaging with a subject within a certain place or context for a longer period of time (sometimes years), she constructs an intimate 'world' of relations between thought, encounters and situations. Rooted in a solid conceptual basis, the final work is a multi-layered story, one that can take different forms according to each place, context and audience – such as an event, a publication, a film, or collaborations in the related domains of cinema, theory and geography. Vogels initiated projects in Barcelona (Borrowed View series), in Seoul (Narrating Melancholy) and in Morocco (Gardens of Fez). Currently she is working in the final stages of the documentary film Gardens of Fez and a film installation to be presented in December 2016. More info: http://www.heidivogels.nl/ and http://gardensoffez.com/.
Alena Alexandrova is Associate Professor at Bergen Academy of Art and Design and Theory Lecturer at the Fine Art department of the Gerrit Rietveld Academy. She obtained her doctoral degree from the University of Amsterdam with a dissertation Breaking Resemblance: Why Religious Images Still Matter to Artists Today? She has an MPhil degree in Philosophy and Cultural Analysis (cum laude) from the same university. She was a visiting researcher at the Humanities Center, Johns Hopkins University. Currently she is a guest lecturer at the Academy of Fine Arts in Nuremberg. She taught in Art and Research and Photography departments at the Rietveld Academy, Amsterdam University College, and the Dutch Art Institute. Alexandrova is co-editor of a volume on the work of Jean-Luc Nancy and has published internationally in the fields of aesthetics, performance and visual studies. She curated Capturing Metamorphosis at HeritageLab, Allard Pierson Museum, Amsterdam and Anarcheologies: Hypotheses of a Lost Fragment at Ygrec, École Nationale Supérieure d'Arts de Paris Cergy.
------------
Image: Film still, Gardens of Fez, 2013, Heidi Vogels