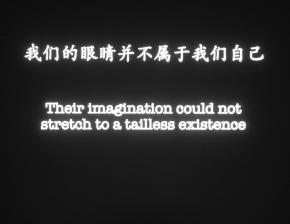 Forum: Kamarado
A program of short lectures, screenings, and a performance will be presented at the Stedelijk Museum as part of Kamarado.
Date: Sunday, September 13, 3 – 5:30 pm

Location: Stedelijk Museum Amsterdam, Teijin Auditorium
Language: English
Admission: Entrance Fee for the Stedelijk
Museum + €2,50
Reservations: reserveringen.stedelijk.nl
To celebrate the opening of the exhibition Kamarado, the exhibition in Stedelijk Museum Bureau Amsterdam (SMBA), the Stedelijk Museum Amsterdam presents a program of short lectures, screenings, and a performance. The program ties on to different ideas about comrades as they come to the fore in the artwork of Adrian Melis, Mieke Van de Voort, Paolo Chiasera, and Rupali Patil.
Program
The afternoon begins with a short introduction to the exhibition and the films and performance that will be presented during the afternoon.
3.15 - 3.30 Short lecture: Word of welcome by Clark House and SMBA
3.30 - 3.45 Screening: Adrian Melis
3.45 - 4.15 Lecture: Ilse van Rijn
4.20 - 4.45 Film: Mieke Van de Voort
4.50 - 5.05 Film: Paolo Chiasera
5.10 - 5.30 Performance: Rupali Patil
------------------------------------------------------
About the Films, Lecture and Performance
Adrian Melis
The New Man and My Father, 2015
Film
A clue to understanding the work of Adrian Melis lies in communism in Cuba, where state-owned enterprises are the norm and until relatively recently, everyone (theoretically) enjoyed equal pay for equal work. This seemingly ideal situation is at odds with the results-driven economical order in the West, which means that preconceptions about Cuban laisser-faire, despite the strong hand of the Cuban state, are still present. In this short film, Cuban-born artist submits his father to an interrogation about his communist ideals and their practical malfunctioning in Cuban society.
Ilse van Rijn
Lecture
This lecture seeks to situate the oeuvre of Mieke Van de Voort (1972-2011) in relation to its time and the exhibition Kamarado in particular. Taking as a starting point her project Kial vi ne skribas min plu? (Why don't you write me any more?) (2008), Van Rijn will delve into the combination of fact and fiction that marks the film, its documentary content infused with thorough research leading to a highly poetic, and still relevant work.
Ilse van Rijn is a critic and art historian. She works on her doctoral research, studying Autonomously Produced Artist's Writings: Their Operative Force, Status and Role, collaboratively supported by the Gerrit Rietveld Academy, the Jan van Eyck Academy and the University of Amsterdam/ASCA. She was a researcher and adviser at the Jan van Eyck Academy. Currently, she teaches at the Rietveld department of "image & language." Her articles have been published, among others, in Metropolis M, Open and De Groene Amsterdammer.
Mieke Van de Voort
Kial vi ne skribas min plu? (Why Don't You Write Me Anymore?), 2008
Film
The starting point for this film is Henk Sneevliet (1883-1942), the Dutch communist, who was sent to China by Lenin in the early 1920s and played a crucial role in introducing Marxist ideology in China. Van de Voort sets out to re-enact Sneevliet's journey by train through the Asian country. She employs quotations in Esperanto from two women's fictional correspondence about Sneevliet. The letters themselves frequently quote Sneevliet's own published work.
Paolo Chiasera
Young Dictators' Village, 2004
Film
In Paolo Chiasera's Young Dictators' Village, a group of young artists (including Chiasera) plays with dictatorial characters, who liked to present themselves as comrades of the people. In this short film, the artist imaginatively plays with the identities of different dictators. The actors don costumes and masks to take on the extreme personalities of Mao, Hitler, or Stalin. Against the background of an abandoned village in the province of Bologna, they proceed to act like lunatics.
Rupali Patil
Letter to Ami, 2015
Performance
Rupali Patil presents a closing event reflecting on the harsh treatment that Maoist communists receive from today's Indian government. The performance revolves around the fate of two children whose parents were recently arrested in Kerala for their involvement in the Communist Party of India (Maoist). Patil presents her response to this news through the children's point of view.
------------------------------------------------------
Credits
This program is curated by the Clark House Initiative in Bombay (Zasha Colah and Sumesh Sharma), and Stedelijk Museum Bureau Amsterdam (Jelle Bouwhuis, curator, Kerstin Winking, project curator). The program is a second manifestation of the Kamarado collaboration in Amsterdam. In a different format, Kamarado will continue at the Clark House Initiative in Bombay from the beginning of next year onwards.
The Kamarado exhibition is part of Global Collaborations, a three-year project launched by the Stedelijk Museum in 2013. Global Collaborations is made possible with the support of Ammodo and the Mondriaan Fund.
------------------------------------------------------
See more at: stedelijk.nl/en/calendar/forum/kamarado