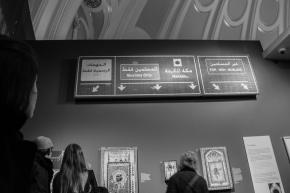 Contemporary Art, Islam, and the Middle East
Debate in cooperation with Amsterdam Art Weekend and De Balie
Date: Saturday 28 November
Time: 10.30 a.m. - 12.00 p.m.
Location: De Balie, Amsterdam
Language: English
Discussions in western countries about Islam very quickly become dominated by the idea that there are irreconcilable differences between cultures, also when it comes to art. There are however a legion of examples demonstrating that contemporary art and Islam can go together, in Europe, but certainly also in the Middle East and in fact in all places where Islam is a part of society. How real are the contradictions between contemporary art and Islam? Is it better to ignore the religious background in the context of contemporary art? And, to what extent does the wealthy tradition of Islamic art connect with contemporary art?
Panelists: Abdulnasser Gharem, Nilüfer Göle, Abdellah Karroum, Luit Mols, and Nat Muller (moderator). With an introduction by Jelle Bouwhuis.
More information and tickets:
http://www.debalie.nl
weekend.amsterdamart.com
N.B.
Works by Abdulnasser Gharem and Abdullah Al Othman will be on view at the Greenbox Museum of Contemporary Art from Saudi Arabia - a memory from the age of enlightenment. After the conversation at De Balie, director Aarnout Helb will give a tour of the collection. Limited capacity, by reservation only, please reserve via: curator@greenboxmuseum.com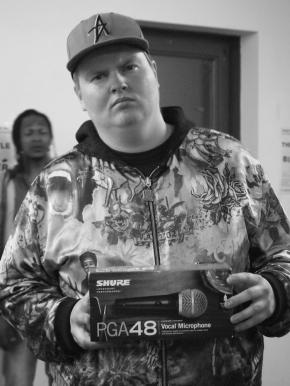 Battle of the Bijlmer in SMBA
side event for Museum Night 2015
Saturday, 7 November 2015, 11 p.m. - 12 a.m.
Language: various
NB: Admission with Museum Night pass only!
As a special side event for Museum Night 2015 SMBA and BijlmAIR-resident Ryts Monet present 'The Battle of the Bijlmer in SMBA'. This evening, Monet will host a contest of freestyle rap in native language. Last October, Monet hosted a similar contest at his studio as part of his BijlmAIR residency through an open call for rappers from the Bijlmer and surrounding neighborhoods. Rappers of different nationalities and origins responded to the artist's open call and challenged each other in a rap battle, based on improvised rhymes, made in their own language, until a winner was chosen by the audience. 'The Battle of the Bijlmer in SMBA' brings the MC's who took part at The Battle of the Bijlmer to SMBA to rap during the night, from 11:00 p.m. to 12:00 a.m. After the battle, supported with music by dj Djack Munroe, Monet will show a video of the previous rap contest.