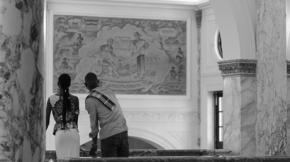 The exhibition 'Hollandaise' opens in Dakar
9 April
10 April – 1 June 2013
Opening: Wednesday 10 April, 6:30 – 9 pm.
RAW Material Company, Dakar, Senegal
It is with great pride that SMBA announces the exhibition 'Hollandaise, a journey into an iconic fabric' in RAW Material Company, Dakar. The exhibition was on show at SMBA from 3 November 2012 until 6 January 2013. The background of the exhibition 'Hollandaise' is the long-standing economic relations between the Netherlands and the African continent. The title refers to the colorful printed fabrics that are exported from the Netherlands to Africa, and therefore popularly known as Hollandaise or Dutch Wax. It was Dutch textile enterprises such as Vlisco which developed commercial applications for Javanese batik in the 19th century, and found their largest market in West Africa. Today the brightly colored fabric is regarded as typically African. But in fact it is the result of complex globalization processes that right down to this day exhibit colonial features.
Koyo Kouoh is the curator of Hollandaise, which was commissioned by SMBA in the framework of 'Project 1975'.
read more..

BijlmAIR : Maria Guggenbichler, SISTER FROM ANOTHER MISTER

program-9-12-april.pdf (162 Kb)


program-13-april.pdf (154 Kb)


program-16-17-19-april.pdf (138 Kb)


program-21-april.pdf (135 Kb)


program-23-24-april.pdf (134 Kb)


program-25-26-27-april.pdf (152 Kb)

1 April – 30 April 2013
BijlmAIR studio/apartment, Florijn 42
SISTER FROM ANOTHER MISTER is an events and research program, set up by the current BijlmAIR resident, the artist Maria Guggenbichler. SISTER is taking place during the whole month of April 2013 in and around the BijlmAIR premises in Florin 42, Amsterdam De Bijlmer.
read more..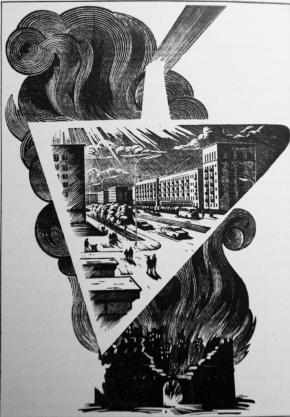 Lecture Dr. Bert Hoppe
Saturday 23 March

3 - 5 p.m.

Language: English

Admission free, reservations through: mail@smba.nl
In the context of the exhibition Border Theories, the historian and Russia expert Dr. Bert Hoppe will give a lecture about the 'virtual history' of Kaliningrad and the politics of reconstruction. In this lecture he will give an outlook on the relation between politics and urban planning under Soviet administration between 1945 and 1970.
read more..