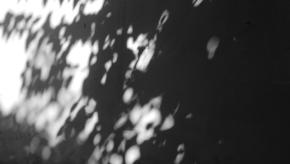 Play SMBA 4: Oblique Gardens
Artist presentations and talks on the Moroccan art scene with artists Randa Maroufi and Heidi Vogels, in conversation with theorist Alena Alexandrova.
Tuesday, May 3, 7:00 – 8:30 p.m.
RSVP via mail@smba.nl
This Tuesday, Play SMBA focuses on Morocco's relatively unknown art scene by means of artist presentations by Randa Maroufi, a Moroccan artist currently working in Amsterdam as BijlmAIR-resident and Heidi Vogels, a Dutch artist working on a long-term research project in Morocco. Both from a Western and a North-African perspective, Maroufi and Vogels will talk about their experiences working as artists in Morocco, and the implications this had on their work, presented through binaries such as public-private, present-past, inside-outside and virtual-real. After a series of short presentations, the artists will engage in conversation with Alena Alexandrova.
read more..


Play SMBA 2: Antidotes to Oblivion
Artistic practices in the moving image in Chile
Thursday 21 April, 7.00 – 9.00 p.m.
On Thursday 21 April, SMBA presents a screening program of artists' films from Chile, curated by Madelon van Schie and Soledad García Saavedra. The event takes place as part of the Play SMBA program, and results from the many studies conducted in the framework of SMBA's Global Collaborations project and its related interest in region-specific approaches to the rich collection of the Stedelijk, which yields many surprises.
read more..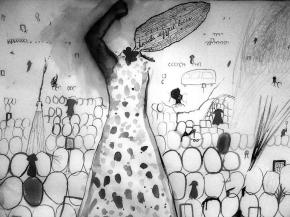 Play SMBA 3 - Debates on Division: When the Private Becomes Public
Interactive performance and a public procession by Gluklya (Natalia Pershina-Yakimanskaya), curated by Anna Bitkina
Tuesday, April 26, 7.00 p.m. - 9.00 p.m.
Please RSVP before April 25 via e-mail: mail@smba.nl
On April 26, a new version of 'Debates on Division' will be presented at SMBA as part of the Play SMBA program. Adapted to the local context of Amsterdam, the performance takes the current refugee crisis as its point of departure. The project 'Debates on Division', first presented at the New Stage of the Alexandrinsky Theater in 2014 in St. Petersburg as part of Manifesta 10's public program, was developed as a collaboration between curator Anna Bitkina and artist Gluklya (Natalia Pershina-Yakimanskaya). The idea was to provide a nomadic and discursive platform for the voices of those who have become victimized by "the system", collectively reflecting upon and analyzing current local socio-political conflicts and their global implications.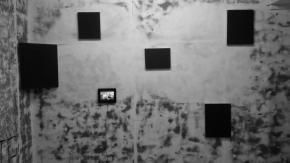 Kamarado in Mumbai and New Delhi
22 January – 1 February 2016
As the final chapter of the series of exhibitions of Global Collaborations, 'Kamarado' has landed in India. In Mumbai a substantial part of it is to be seen at Clark House Initiative where it forms part of the larger framework of ephemeral and unexpected situations and micro-events, 'Liberty Taken by Surprise'.
The artists of the original 'Kamarado' involved are Sosa Joseph, Adrian Melis, Judy Blum Reddy, Mieke Van de Voort, Jeronimo Voss and Sawangwongse Yawnghwe. To these have been added Yogesh Barve, Nicoline van Harskamp, Poonam Jain, Naresh Kumar, Saviya Lopes and Diego Tonus. The exhibition consists of different events, readings and screenings and runs until February 1. It is accompanied by a short introduction by co-curator Zasha Colah.
read more..