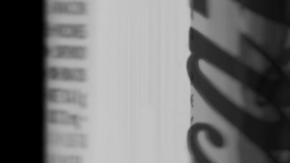 I Knew Such Lovely Pictures & The Cave of the Hermaphrodite
Matthew Shannon & Adam Ulbert
25 June – 29 June 2014

Opening: Wednesday 25 June, 6-9 p.m.
Stedelijk Museum Bureau Amsterdam welcomes Matthew Shannon and Adam Ulbert during A Festival of Choices, initiated by the Master of Fine Arts programme of the Sandberg Institute. As part of their graduation, Shannon and Ulbert will show their work for five days in the exhibition space of SMBA. The artists have delved into the virtues and characteristics that are frequently assumed to distinguish humans from objects, animals, and other entities. Both artists question these divisions between subject and object, and consider ways to reunite these oppositional categories by making use of film, sculpture, and a broad range of other items. Their works explore the borders of humanness and establish intimate relationships between humans and non-humans, for example by simply stressing the chemical elements of which both consist.
Matthew Shannon will show his new work I knew such lovely pictures (2014): a single-channel video comprising six short episodes, and an installation of sculptures made from props and fragments of images and texts in the film. The work hinges on a flood of objects, including letters of Robert Boyle and Marilyn Monroe, reflective surfaces of mass-produced Coke Light cans, music by Ivan Wyschnegradsky, as well as original characters such as 'Mothermyboy'. The film fixates on the fetishized objects by placing them together in asymmetrical and contingent compositions of sound and image, including found footage, animation and live-action performed by actors. The video series, Shannon suggests, is a membrane where human and non-human actors engage in a mutual production.
Adam Ulbert will install his The Cave of the Hermaphrodite (2014): an installation that consists of printed towels, coconut fibres from Tahiti, 3D prints, a glass sponge skeleton, a silicon rubber cast and videos. Adam takes inspiration mainly from three different references: the movie Satyricon by Federico Fellini, natural history TV series such as Life on Earth by David Attenborough, and Paul Gauguin's book Noa Noa. He is interested in overlapping territories, or when references are integrated in a main storyline, and in that way undermine any coherency. In his examination of modernist thinking, he looks for the cracks in the boundary regime, which cause demarcation to break down or cease to function altogether. The Cave of the Hermaphrodite is part of Adam's ongoing research into systems that begun with one originator that reconciled seemingly oppositions, such as the hermaphrodite.

______________________________________
Matthew Shannon (b. Perth, Australia) is an artist currently working in Amsterdam. In 2013 he began an ongoing exhibition documentation project with curator Raimundas Malasauskas. Other recent exhibitions include 'Video Arte Australia y Nueva Zelanda' at M100 in Santiago, Chile (2014) and at NuMu in Guatemala City, Guatemala (2013). He has exhibited widely in Australia and New Zealand as well at the Kadist Foundation in Paris and Kunstverein in Amsterdam. In 2011 he exhibited at The Australian Centre for Contemporary Art as well as at Tristian Koenig in Melbourne.
Adam Ulbert (b. Budapest, Hungary) studied Film Theory and Cultural Anthropology at the Eötvös Loránd University of Sciences, Budapest, and received his BA at the Moholy-Nagy University of Art and Design in Budapest. He is currently graduating from the Sandberg Institute, Amsterdam. He has presented his work in the Museum of Contemporary Art in Zagreb (2014), the Center for Contemporary Art, Tel Aviv (2012), and Collegium Hungaricum, Berlin (2012), among other venues. He is represented by Gallery Trapéz, Budapest.

______________________________________
A Festival of Choices is an initiative by the Master of Fine Arts programme of the Sandberg Institute. It emphasizes the relationships and choices made by the graduating student among the diverse institutions and organizations in the cultural landscape of Amsterdam. For other presentations and locations, please consult the website www.festivalofchoices.nl.