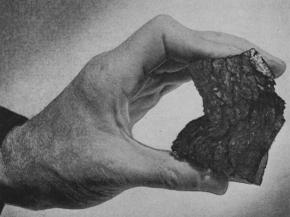 Alexandra Navratil - This Formless Thing

smba-newsletter-135.pdf (553 Kb)

8 February - 30 March 2014
Opening: Saturday 8 February, 5 - 7 p.m.
Stedelijk Museum Bureau Amsterdam presents 'This Formless Thing', a solo exhibition by Alexandra Navratil. The works in this exhibition consist of film and photography. For Navratil film is a reflection of the ongoing technological development from the late 19th century to the present, a product inextricably linked first to the plastics industry which developed simultaneously with it, and then to today's digitization. With fascinating visual material 'This Formless Thing' unfolds a story about both the history of the medium and the history that is recorded on it.
'Alexandra Navratil – This Formless Thing' arose from a collaboration with the Kunstmuseum Winterthur, where the exhibition was to be seen last autumn.
Navratil often begins her work with research in the scores of film archives that are stacked with rolls of celluloid from the era in which the moving visual spectacle was being invented by trial and error. For her work Views (This Formless Thing) she has used several of these films, made between 1905 and 1927, which include footage of fashion shows or cinematic diaries of trips to exotic climes. The colours in these films were mechanically applied by an automatic stencil technique, producing a strange distortion because the colours do not entirely coincide with the images on the film. This technical imperfection underscores the constructed and 'coloured-in' look of the early film medium; the technology is part of what defines the representation of the (exotic) people depicted in the images.
'This Formless Thing' fits into the SMBA's present interest in the subject of colonial appropriation. Obtaining natural resources has always run parallel with technological developments, and still does so today. For instance, celluloid was initially used as a replacement for ivory. Thanks to its use in digital apparatus, the demand for the African ore coltan (short for columbite–tantalite) has grown explosively. In addition to the material aspect of technology, visual representation also plays an important role in colonial appropriation of this sort. Navratil's works reveal how both people and their environments can be colonized when the camera is employed as an instrument for measurement and 'framing', or cultural definition. Navratil demonstrates that the visual arts are pre-eminently the field for investigating the simultaneous material and visual exploitation of the film medium.
---------------------------------------------
In conjunction with the solo exhibition of Alexandra Navratil at Kunstmuseum Winterthur and Stedelijk Museum Bureau Amsterdam, her book This Formless Thing is published at Roma Publications. Besides enchanting film stills and numerous images, the book includes an interview by Jennifer Burris and six referential text contributions, which serve to illuminate a series of five thematically complementary works by Navratil.
---------------------------------------------
Alexandra Navratil (1978, Zurich, Switzerland) lives and works in Zurich and Amsterdam. In 2007 she received her Master of Fine Arts from Goldsmiths College, in London. She has received various prizes for her work, including the Canton of Zurich's Manor Price (2013), the Swiss Art Award (2009 and 2012), and the Prix Mobilière Young Art (2009). She was artist-in-residence at ISCP (International Studio and Curational Program) in New York and at the Irish Museum of Modern Art in Dublin. She has shown at the Institute of Contemporary Art in Philadelphia, and the MUSAC (Museo de Arte Contemporáneo de Castilla y Leon) in Spain, among other venues. Last year Alexandra Navratil was artist-in-residence at AIR Berlin Alexanderplatz.
---------------------------------------------
'Alexandra Navratil – This Formless Thing' is accompanied by SMBA Newsletter nr. 135 with an introduction by Jelle Bouwhuis and Joram Kraaijeveld and a contribution by Niekolaas Johannes Lekkerkerk. The SMBA Newsletter is bilingual (EN/NL) and available for free in SMBA, and as pdf on this website.
---------------------------------------------
[Image: Alexandra Navratil, still from Modern Magic, 2013]
The exhibition is generously supported by the Swiss Arts Council Pro Helvetia. The project of Alexandra Navratil has been made possible by the Mondriaan Fund.