Battle of the Bijlmer in SMBA
side event for Museum Night 2015
Saturday, 7 November 2015, 11 p.m. - 12 a.m.
Language: various
NB: Admission with Museum Night pass only!
As a special side event for Museum Night 2015 SMBA and BijlmAIR-resident Ryts Monet present 'The Battle of the Bijlmer in SMBA'. This evening, Monet will host a contest of freestyle rap in native language. Last October, Monet hosted a similar contest at his studio as part of his BijlmAIR residency through an open call for rappers from the Bijlmer and surrounding neighborhoods. Rappers of different nationalities and origins responded to the artist's open call and challenged each other in a rap battle, based on improvised rhymes, made in their own language, until a winner was chosen by the audience. 'The Battle of the Bijlmer in SMBA' brings the MC's who took part at The Battle of the Bijlmer to SMBA to rap during the night, from 11:00 p.m. to 12:00 a.m. After the battle, supported with music by dj Djack Munroe, Monet will show a video of the previous rap contest.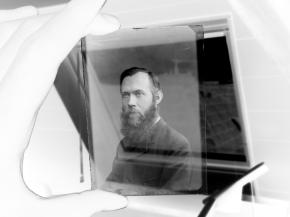 Museum Night 2015
Inverted Night Sky
Saturday 7 November, 7:00 p.m. – 2:00 a.m.

Language: English
NB: Admission with Museum Night pass only!
During Museum Night 2015, SMBA will host Inverted Night Sky, an event on astronomy and art that revolves around Dutch astronomer and socialist Anton Pannekoek (1873-1960). One of Pannekoek's most known contributions to astronomy are drawings of the visible Milky Way as night sky studies, which are recognized as an international standard-setting achievement that shaped our view on the Milky Way, for example in planetarium projection systems.
read more..