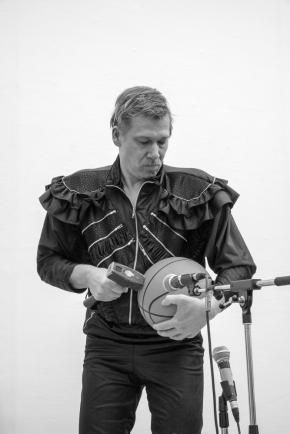 Museum N8
with performance-lecture Peter Fengler & guided tour by Angela Harutyunyan
Saturday 1 November 2014
Opening hours: 7:00 p.m. – 2:00 a.m.
Location: SMBA
Museum N8 in Amsterdam with the performance-lecture PAPERWORK by Peter Fengler in SMBA at 8:00 p.m., a guided tour by Angela Harutyunyan at 9:00 p.m., and pop-up tours during the night.
BOOK LAUNCH of Sebastián Díaz Morales: Ficcionario
Sunday, 9 November 2014
Location: SMBA
Time: 4:00 p.m.
Language: English
Admission: free
Reservations through: mail@smba.nl
The book launch for Sebastián Díaz Morales: Ficcionario will take place at Stedelijk Museum Bureau Amsterdam in the context of the current exhibition in which Díaz Morales participates. Combining an assortment of visual materials with texts by various authors that offer a perspective on his work across a variety of themes, the book provides an overview of the body of work that Díaz Morales has created since 1998.
read more..