Renzo Martens: The Institute for Human Activities
stedelijk|special event
May 26, 2013, 4 – 5:30 pm
Location: Teijin Auditorium, Stedelijk Museum Amsterdam

Language: English

Entrance: Entrance price to Stedelijk Museum + € 2.50

Reservations: It is necessary to make a reservation. Send an e-mail to reservations@stedelijk.nl, stating your full name, e-mail address, telephone number, and the date of the program you want to attend.
In collaboration with the Stedelijk Museum Bureau Amsterdam, the Stedelijk Museum presents an afternoon dedicated to visual artist and filmmaker Renzo Martens' new project: "The Institute for Human Activities". Martens will give a lecture describing the project in detail and then answer questions from the audience. At the end of the program, the Prince Bernhard Cultural Fund will present Martens with the documentary grant that it has awarded him in 2013.
read more..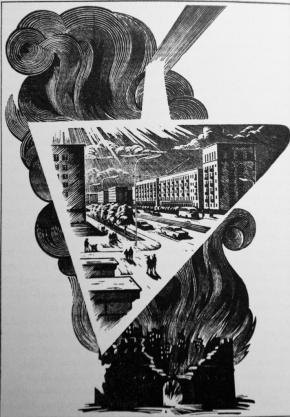 Lecture Dr. Bert Hoppe
Saturday 23 March

3 - 5 p.m.

Language: English

Admission free, reservations through: mail@smba.nl
In the context of the exhibition Border Theories, the historian and Russia expert Dr. Bert Hoppe will give a lecture about the 'virtual history' of Kaliningrad and the politics of reconstruction. In this lecture he will give an outlook on the relation between politics and urban planning under Soviet administration between 1945 and 1970.
read more..